Construction of the contact system for heavy-loaded trucks on the A5 motorway, section Darmstadt – Frankfurt am Main.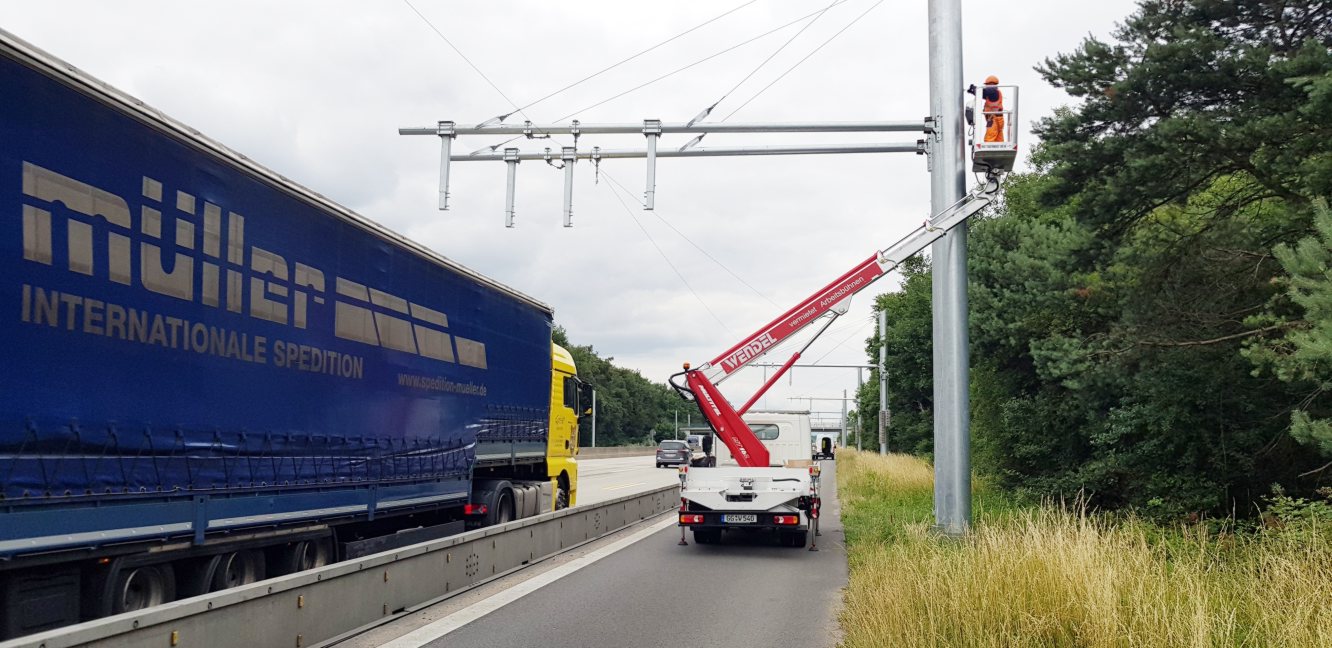 The company ACHAT Infrastruktur GmbH takes part in the project of building the contact system for heavy-loaded trucks on the Darmstadt – Frankfurt am Main section of the A5 motorway.
Under the order granted by SIEMENS, we connect groups of support structures with the tracks, and install optical fibre, power supply of 0.4 kV and isolating switches.
The aim of this European-wide innovative ELISA project – Elektrifizierter, Innovativer Schwerverkehr auf Autobahnen (innovative traffic of electric heavy-loaded trucks on motorways) is to create a pilot line for the supply of electricity to heavy-loaded trucks in road traffic. The consortium of the project Hessen Mobil as the Road Administrator and the Technical University of Darmstadt intend to examine all relevant aspects of the road traffic technology and environmental and economic aspects which are germane to the future extension of the system. The functionality and reliability of the new vehicles and infrastructure systems will be tested during their actual daily operation.